Empathy, Experience, Expertise, Ethics & Execution
Focusing On How Our Clients Win
Aligned Interests, Values, Integrity & Highest Ethical Standards
Tannin's culture, empathy, highest ethical standards, aligned interests with our clients, unique multi-custodial platform and 100+ years of combined capital markets experience allow our teams to focus and execute for the direct benefit of our clients.
Tannin focuses on our vision for a 21st century client driven business with an emphasis on culture:  building our teams with experienced people who are passionate about what they do to serve our clients and share our vision of responsible growth through proven processes, operational expertise, execution and dedication within a privately held firm with the highest ethical standards.
Understanding our client's cash flows allows us to manage risk and ultimately maximize value/reward for our clients.
Tannin Capital focuses on creating value for our institutional, family office and private clients by managing portfolios within the context of their overall balance sheets.
Tannin Capital is keenly focused on building portfolios that preserve the liquidity, control and tax optionality necessary to strengthen the portfolio and position it for growth through higher risk-adjusted returns over time.
Our team members, through exceptional client service and dedication to the firm, are subsequently rewarded as well, which solidifies loyalty to our clients and the firm.  At Tannin Capital, the rewards are meaningful, sustainable and repeatable which creates certainty over time.  This in turn maximizes value for clients, team members, and partners.
The ability to integrate institutional capital markets and family office experience, as well as core financial and proprietary portfolio management strategies, as viable components of a superior client offering in tandem with building a unique culture and enduring brand.
We are building a durable brand around people who are genuinely interested in serving their clients' needs first, who also have the unique qualifications, mastery and experience to be ahead of the competition for institutional, family office and private clients when it matters most.  Tannin Capital's intense focus on solving for excellence for the benefit of our clients is the essence of this unique opportunity.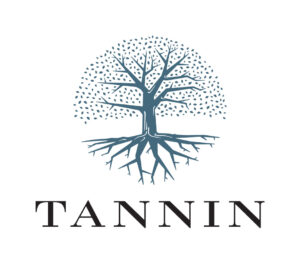 Navigating Capital Markets For After-Tax Risk-Adjusted Performance... What's left...